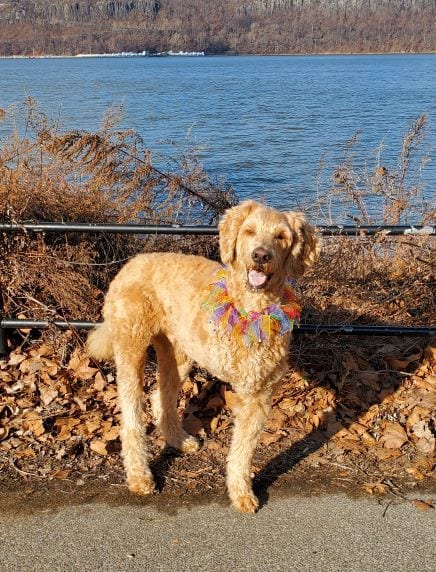 Griffin turned 11 years old today!  We celebrated with an extended morning romp in the park with Griffin's best friend, Murphy, and a brief family Zoom party this evening.  Griffin chowed down on a chicken and lamb meatloaf cake with Velveeta frosting.  [Fun fact – The blue candle on his meatloaf cake is from Griffin's very first birthday 10 years ago!] Earlier today we delivered some goodie bags to Griffin's friends in our apartment building that contained delicious pupcakes and squeaky birthday tennis balls.  What a fun day!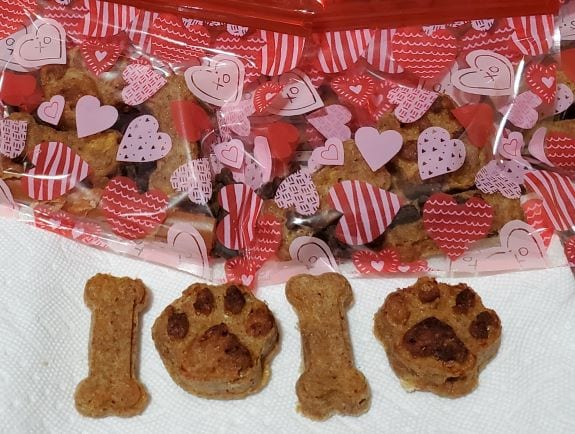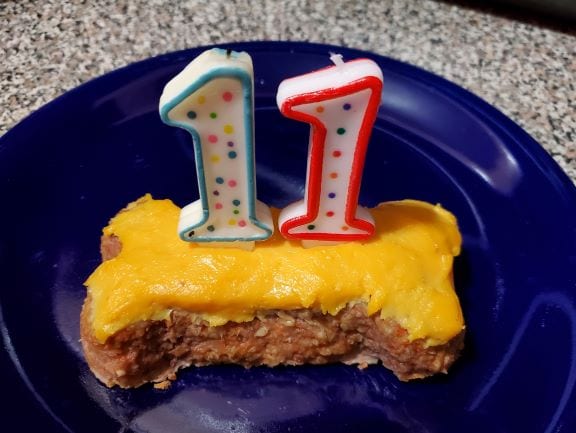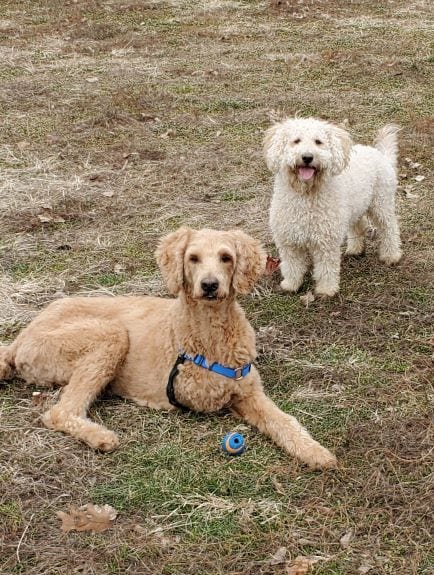 Griffin celebrated his 9 month ampuversary in Buffalo, NY.  We were so happy to visit my mom, 2 sisters, and 2 nieces whom we had not seen in a year due to the pandemic.  My niece, Abby, accompanied us on daily walks in her neighborhood and she always made sure to give Griffin lots of treats in the afternoons.  Abby had a dream about Griffin while we were visiting and was kind enough to type it up for me!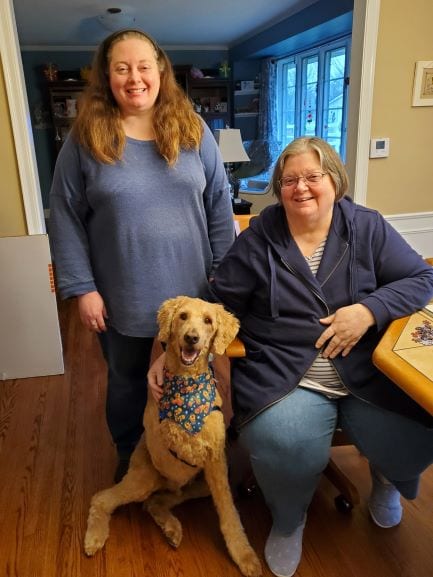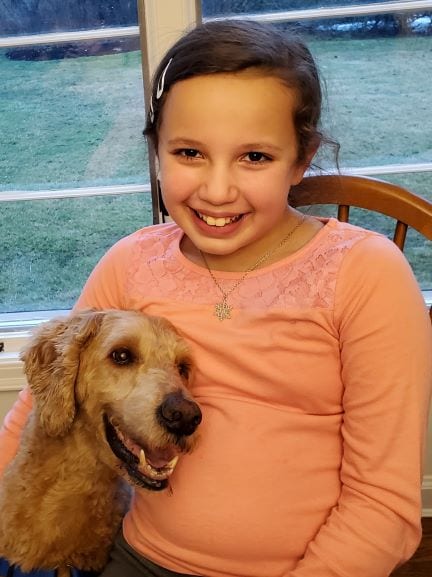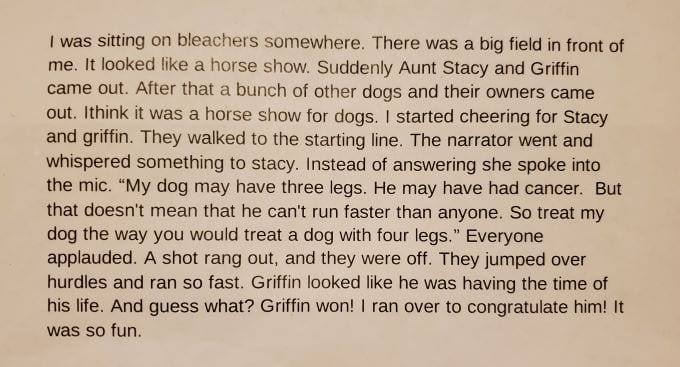 Griffin started his 5th chemo protocol (Chlorambucil) 11 days ago and has not exhibited any negative side effects.  His cough, likely due to a combination of acid reflux and the lung tumors, is limited to a handful of times each day, most often occurring during the night hours after Griffin has been laying down for an extended period of time.  Aside from the cough, Griffin is healthy and in good spirits.  His weight is stable, his appetite is strong, he loves eating treats and playing with toys (especially squeaky balls that belong to Murphy), and eagerly runs out the door for our daily morning walks no matter the weather.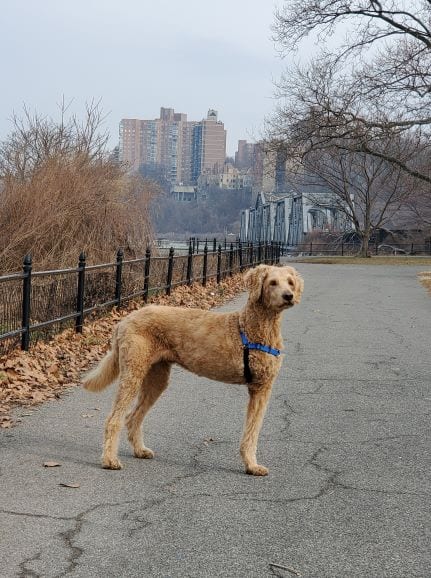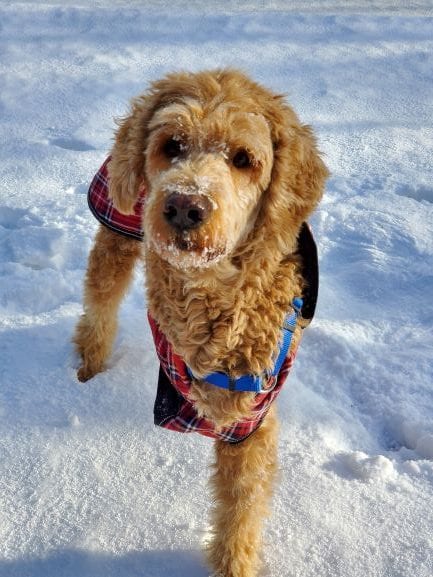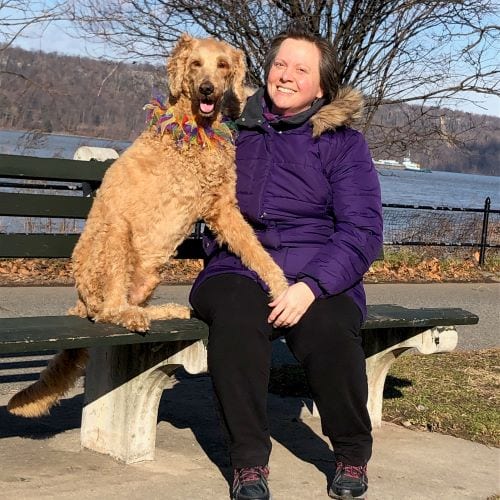 ♥ We hope that 2021 brings good health, great adventures, and much happiness to all of you! ♥