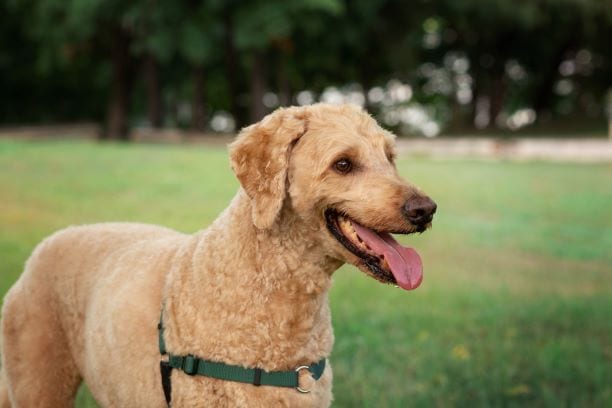 Griffin had an oncology appointment today, with follow up chest x-ray results that were a mixed bag.  I'm a bad news first type of gal, so…the latest x-rays show that Griffin has 3 nodules in his lungs, an increase from 1 on July 8th.  The good news is that while they thought there was only 1 nodule in those last x-rays, they have determined that there were actually 2 of the same size located close together (hence why they thought they saw only 1 from 2 different angles) and that those nodules have decreased in size by 30% and 50%.  The new nodule seen today is the smallest in size of the 3.  So the new chemo agent, doxorubicin, seems to have had some positive impact, but not as strong an impact as we would have liked.  Griffin's oncology team at the Animal Medical Center is amazingly collaborative with me and together we agreed that we should suspend his doxorubicin chemotherapy to allow Griffin to receive the canine cancer trial vaccine from Yale.  I had prepared for this several weeks ago, proactively scheduling an appointment for Griffin to receive the first round of the vaccine on August 24th (he needs to be at least 3 weeks out from his last chemo treatment).  His team and I had previously discussed metronomic therapy and agreed that Griffin would begin taking palladia (oral chemotherapy drug, 70 mg every other day) and piroxicam (non-steroidal anti-inflammatory, 8 mg every day).  We were already in the process of switching Griffin to piroxicam, which required a washout period from his last NSAID (galliprant), so he was able to start both drugs today.
While I would have loved for Griffin's x-rays to show that his lungs were completely clear, I am grateful that the lung tumors are responding somewhat positively to chemotherapy, and I am hopeful that the metronomic therapy will continue to have a positive impact and his immune system will kick into gear in this fight once he starts the vaccine.  I am further thankful to live close to Yale and will be able to easily travel there for the vaccine, avoiding a $1,200 cost to have it sent to my vet.  And finally, I am blessed that Griffin continues to do well overall, remaining active with a strong appetite and an energetic approach to life in general.
We talk a lot on the Tripawds site about "being more dog" after a cancer diagnosis – living in the moment and finding joy in the little things.  One way I do that is by taking photos and videos of Griffin almost every day, but I realized that that I am rarely in those photos.  So, I scheduled an outdoor photo shoot a few weeks ago and I am thrilled with the outcome!  If using a professional photographer is out of your budget, you could ask a friend to take photos that capture you interacting with your pet.  The love that Griffin and I share so clearly shines through in these images, and I will cherish them for the rest of my days.
xoxo Stacy