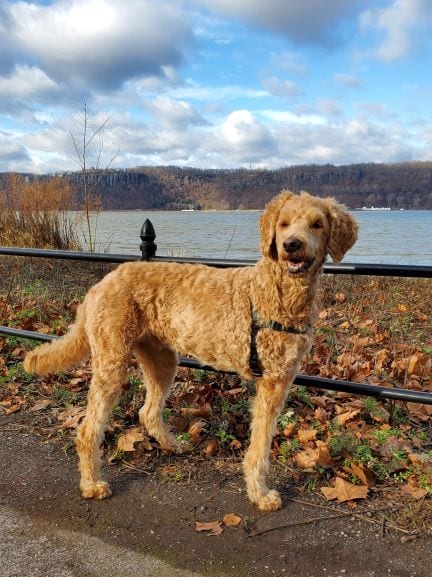 Today is Griffin's
8 month
ampuversary!
He continues to live his life to the fullest and regularly amazes people we meet who cannot believe he has been a tripawd only since April and will turn 11 years old next month!  He looks forward to our daily walks, rain or shine, and has really enjoyed playing in the leaves this autumn.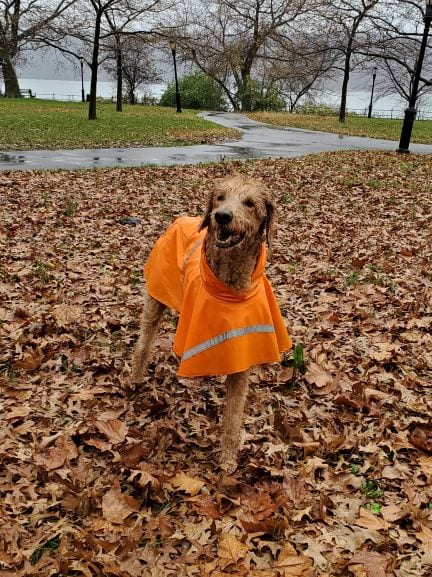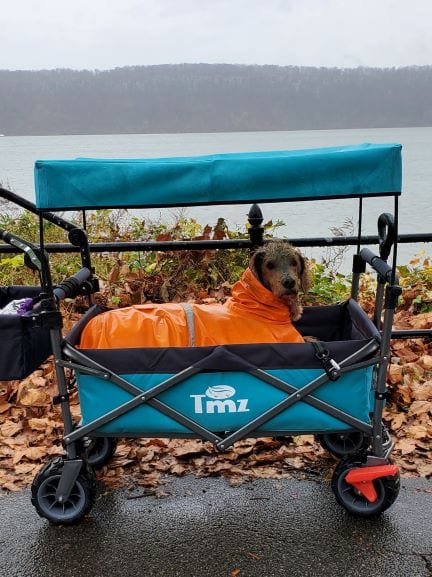 Griffin's appointment at AMC last week went very well.  He gained back about 1.3lbs and he is still considered to be in ideal body condition.  The results of his bloodwork and urinalysis were normal, and his oncology team is very pleased how well he is doing with the new metronomic chemo protocol.  So, I was extra thankful on Thanksgiving!
My dad and I traveled to northern Virginia to visit my sister's family for the holiday.  My nieces, Valerie (11) and Victoria (5), both adore Griffin, but that wasn't always the case.  Valerie is only 5 months older than Griffin and as a toddler, would literally climb her father's body while screaming to get away from Griffin.  Over the years, Griffin worked his magic on Valerie, and she was such a tremendous help this trip, coming with us on every walk, holding Griffin's leash, pushing his wagon, and getting him water on our hikes.  Victoria has always loved Griffin, giving lots of hugs (a bit too tight sometimes!), tucking him in under a blanket at night, and having him sleep next to her.  I think it is pretty funny that Griffin's smile matches each of the girls' smiles in the photos below!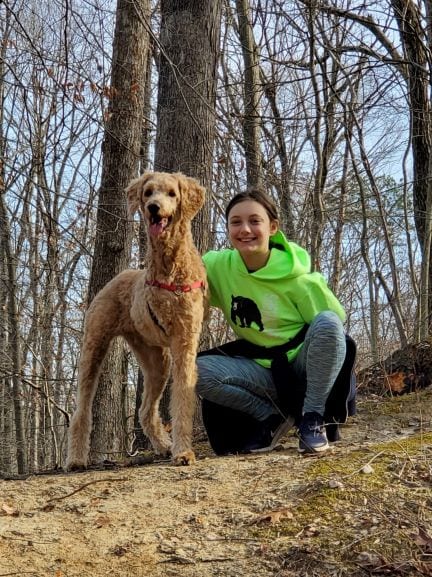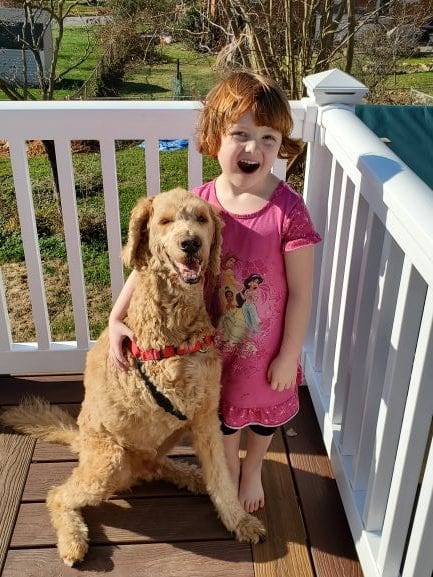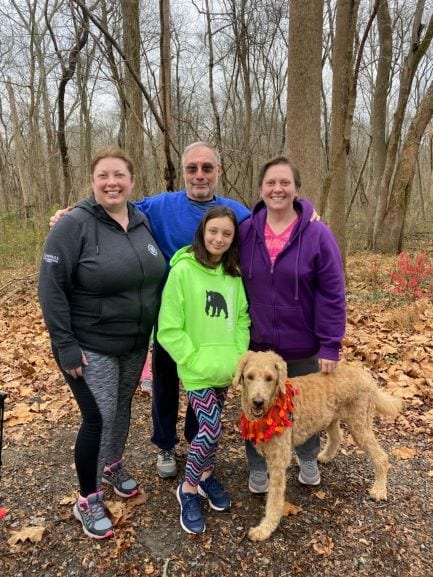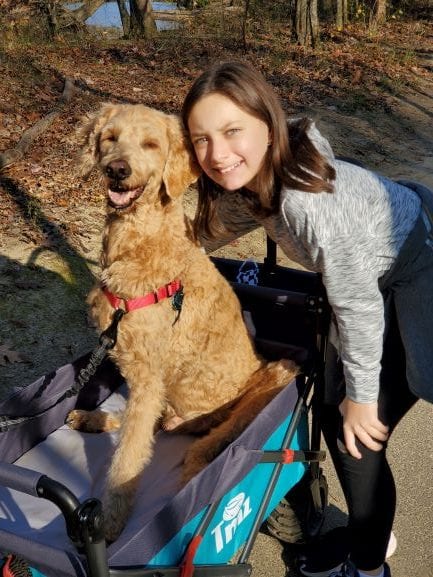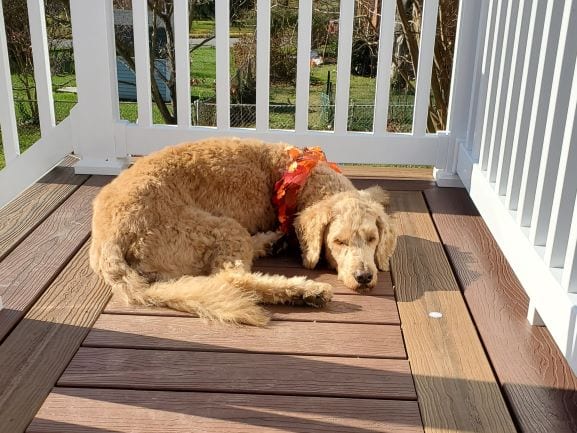 One excursion we took without Griffin was to Meadowlark Botanical Gardens (Vienna, VA) to experience their Winter Walk of Lights, which was fantastic!  I look forward to other outdoor holiday events this season and hope that you are finding moments of joy in spite of the continued challenges of 2020!