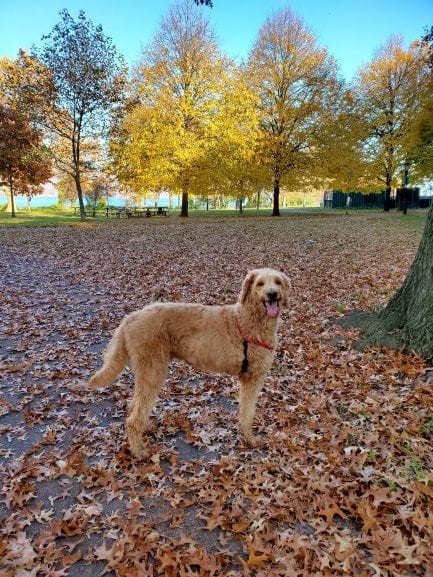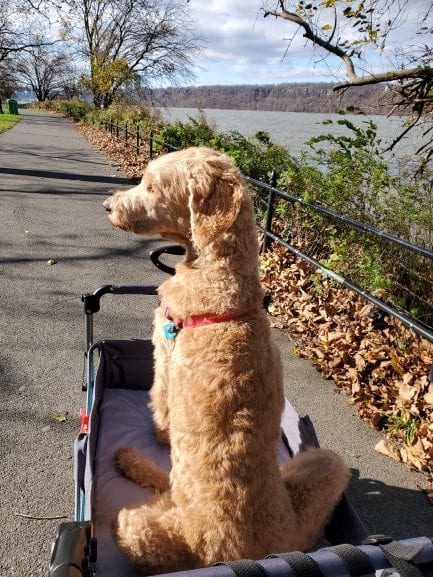 Griffin is loving the mostly cooler fall weather, although in the last few weeks we've had coat-less days in the high 60s and other mornings with temperatures below freezing.  We are on day 18 of Griffin's latest metronomic chemotherapy protocol, and so far, I have not observed any side effects.  Griffin's appetite is great, his energy level is high, and he remains playful and affectionate.  He was groomed recently, and I noticed some changes in his hair that are likely a result of the chemo.  Specifically, the hair along his back is darker than before and the texture is wavier.  I wonder if those changes will be permanent since they are confined mostly to his back and not all over his body, but regardless, he remains the most handsome boy!  We will return to the Animal Medical Center on November 24, 2020 for a physical exam, bloodwork, and a urinalysis (cyclophosphamide is known to irritate the bladder), but we won't repeat x-rays until January to give the drugs time to work.
To make up for the rather short update due to life being pretty normal, please enjoy these autumn photos and videos of Grifin!
What a difference a few weeks make!  On the left, pretty fall foliage on October 30th.  On the right, bare trees on November 20th.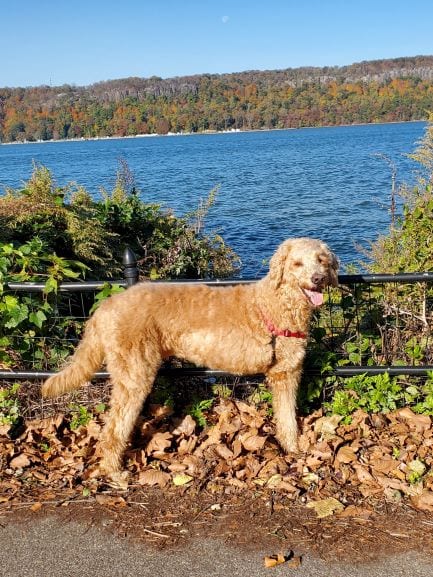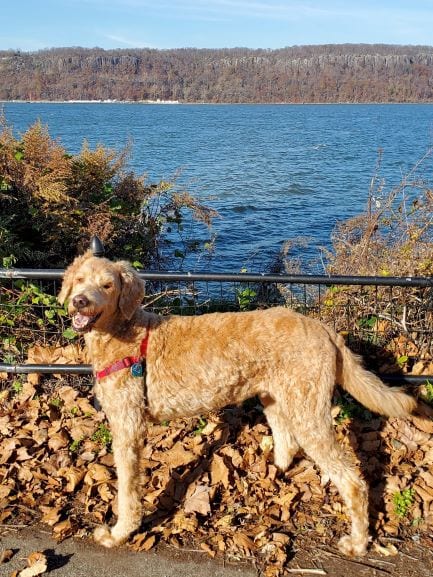 Pre and post haircut…shaggy versus sleek!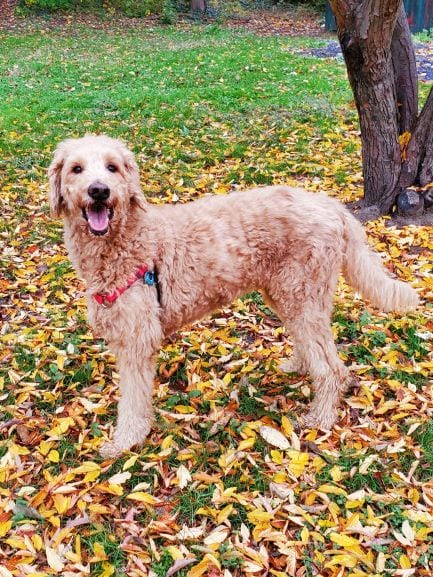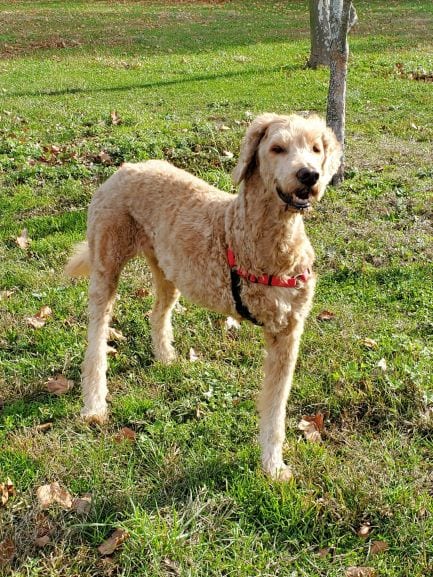 The temperature hit 68º on November 7th and on November 19th it was 31º!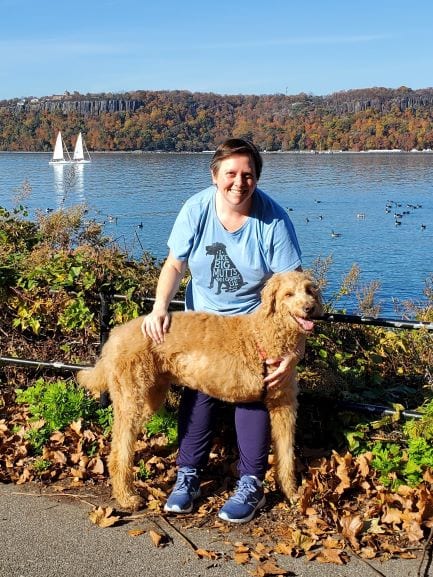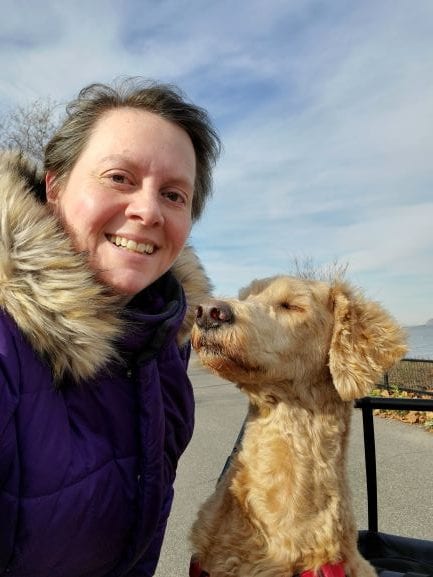 Enjoying a little nibble of grass…
…and a good back scratching session…
…and a romp in the leaves (I only caught the tail end of his zoomies that day)…
…and no day is finished without a round or two of fetch!