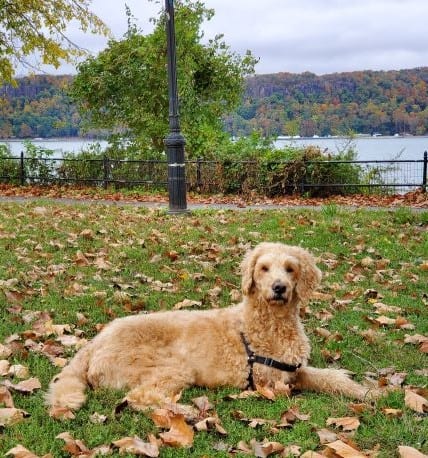 It has been a good week since I last updated on Griffin's progress.  He restarted the anti-inflammatory (Piroxicam) after his last oncology appointment and began the new chemotherapy drug (Cyclophosphamide) on Tuesday.  So far, so good – I have not noticed any side effects and my fingers are crossed that things stay that way!  Griffin's appetite is consistent, his energy level is great, and he is happy.  And November 2nd marked Griffin's 7 month ampuversary!
Our Halloween was very quiet, although our apartment was a stop on the scavenger hunt that a few families in our building put together for their kids.  How cute is that clue (and my boy)?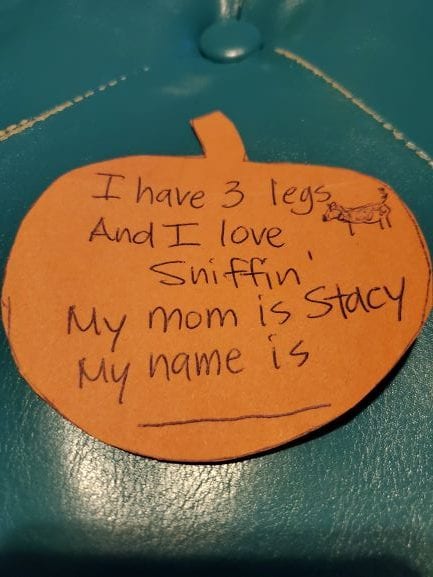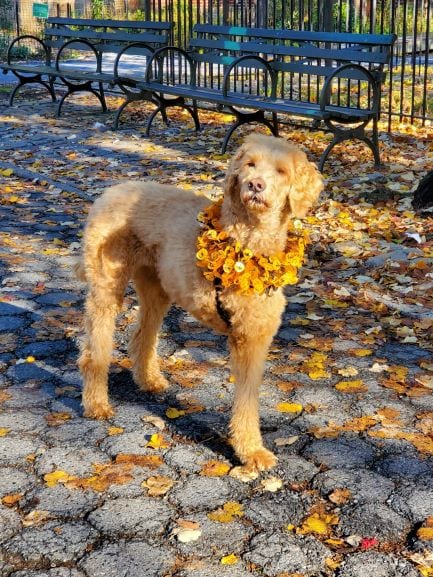 The weather has been gorgeous in NYC lately.  Griffin's stamina is pretty amazing – he walks over a mile each morning and still has the energy for a few rounds of fetch.  He enjoys watching the ships in the Hudson River and continues to make new friends wherever we go.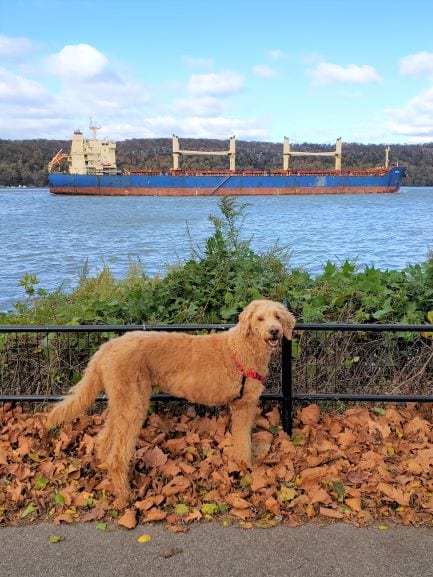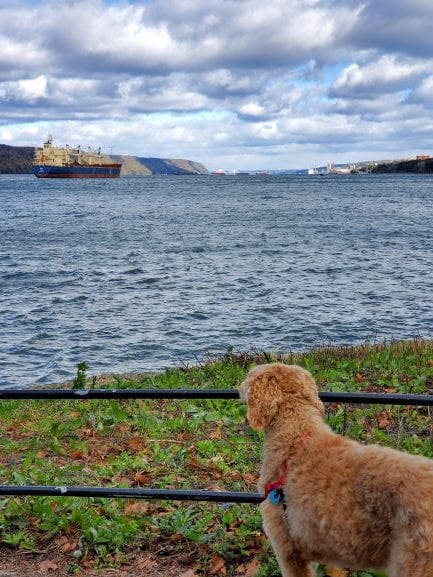 It does still take my breath away sometimes watching how fast Griffin can run on 3 legs!  I hope these videos bring you joy! xoxo Stacy