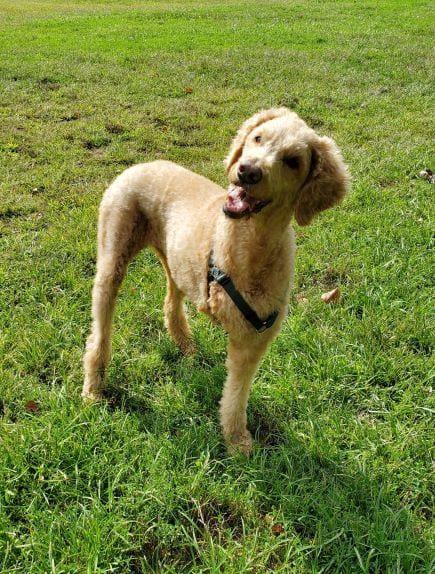 It has been a bit over three weeks since I last provided an update, mostly because not much new has been going on with us.  Griffin received the second dose of his Yale canine cancer trial vaccine a few days ago.  We will return to AMC for an appointment with Griffin's oncology team on September 26th after a break of 6 weeks – the longest we have gone with no major medical appointment since his diagnosis!  Griffin will have chest x-rays taken on that day to determine if the vaccine and/or Palladia is having a positive impact on the lung mets previously identified and determine our next course of action.
While Griffin remains in good spirits and generally active, we have been experiencing some difficulty with his eating habits.  In my last update, I indicated that he had started to become picky with his food, which turned into a full on refusal to eat any of the food – kibble, canned, or home-cooked – that he previously ate willingly.  He was happy to eat most human food (meat and cheese) and some other varieties of canned food, which is why I did not think that Griffin was feeling nauseous.  After consulting with his oncology team, I started Griffin on Cerenia, usually used for vomiting (which Griffin was not experiencing) but which can also address nausea, a sign of which is pickiness with eating.  Unfortunately, the Cerenia had no noticed effect and at a cost of over $10/pill, it wasn't worth keeping him on it after 5 days of no changes.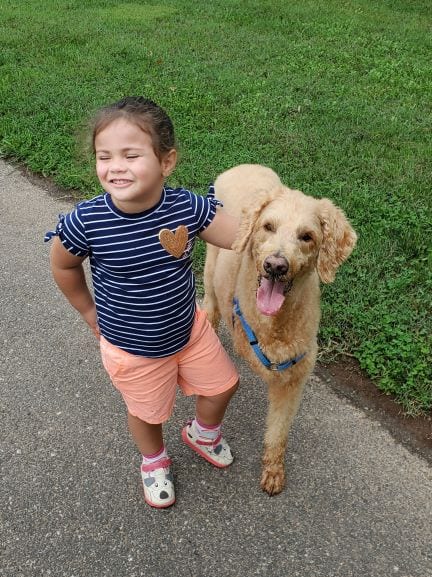 After racking my brain for what could turn Griffin off so completely to his regular food, I made the connection that I was giving his chemo meds with his afternoon meals, so if he was experiencing nausea from the Palladia, he was likely connecting his old foods with that unpleasantness – smart boy!  I began administering his chemo meds right before bedtime and I switched him to a new kibble and wet food to test my theory, and he mostly rebounded with regular eating.  We had an extended visit with my godchildren in Pennsylvania, so he was spoiled with lots of human food during this time!  [He also mastered going down uncarpeted wood stairs multiple times a day unassisted!]  After returning home a few days ago, Griffin no longer seemed enamored with the new canned food that he eagerly ate while out of town, so we are back to the drawing board.  I have a few varieties of canned food, and hopefully we will hit on one he likes consistently.  I've also done a bit of research for new kibble (he's eaten Taste of the Wild his entire life and I'm a bit sad that we need to find a new brand!) and ordered small bags of 3 varieties so that we can find a keeper that meets my quality requirements and his gastrointestinal preferences.  And finally, I ordered CBD oil from Ellevet, which will hopefully address his lack of consistent appetite and any nausea he may be experiencing.
Thankfully, Griffin's weight has remained stable during this time, a difference of -0.4 lbs. in the 3 weeks between his vaccine doses, which is good news.  I am really not accustomed to worrying about Griffin's eating habits and I really hope we solve this issue soon!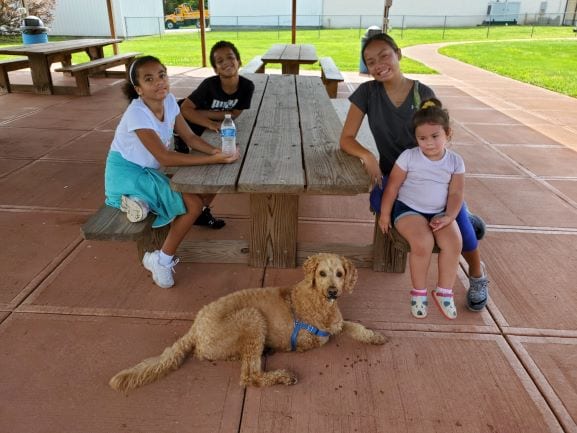 On the fun side, while in Pennsylvania, we took walks at the "duck park", hiked a nature trail, and generally had a blast with Joana (17), Makaylah (10), Gabriel (9), and Savannah (3).  Griffin also got a fabulous haircut at Bow Wow Bliss (we have groomers in 4 different locations outside of NYC – Long Island NY, Baltimore MD, Pottstown PA, and Buffalo NY – all of which are amazing and so much less expensive)!  I do believe Savannah thinks Griffin is hers, though it was Makaylah's bed upon which he slept each night.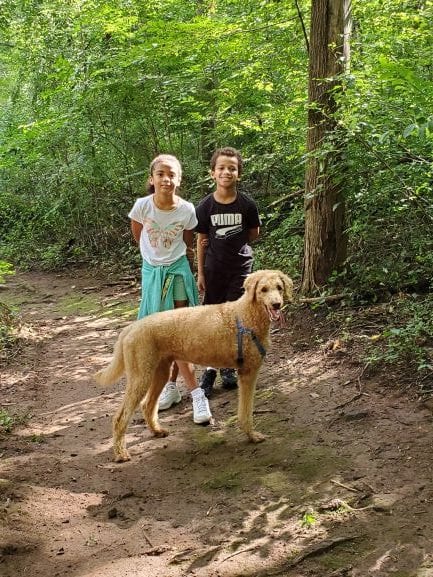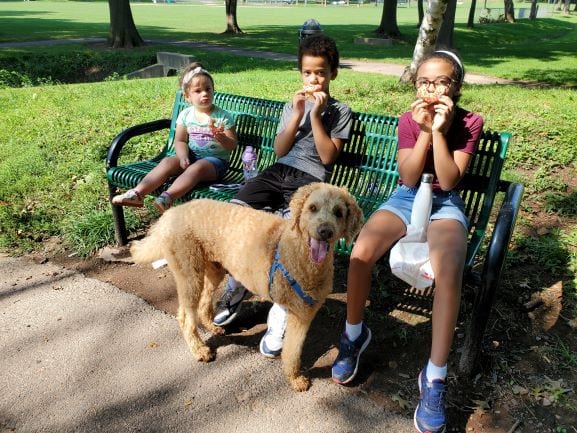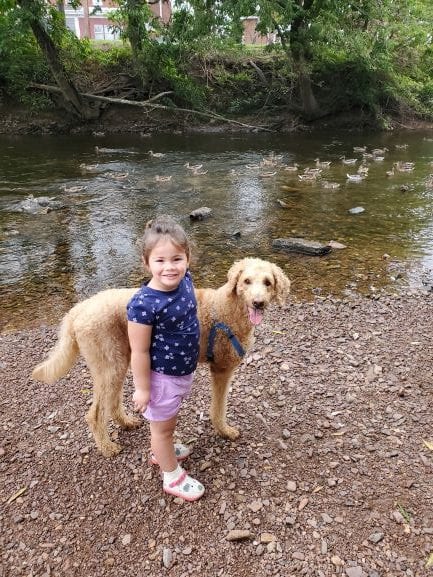 Our return to NYC coincided with the arrival of autumn.  Griffin enjoys the cooler weather, but I was not ready to wear a jacket on our walk this morning!  😏  It's been a while since I've posted a Griffin fetch video, so enjoy this one and make sure the volume is turned all the way up to hear him gently snoring while snoozing away the afternoon after our long morning walk today!