Today's oncology appointment at AMC was a mixed bag.  On the not so great side:  Griffin lost a lot of weight (more than 3lbs in the last 2 weeks and over 6lbs in the last 7 weeks) and one of the 3 tumors in his lungs appears to have grown (after previously decreasing in size).  On the pretty good side:  the other 2 lung tumors appear to have remained stable in size, no new tumors were detected, and his bloodwork was normal.  Griffin started taking Palladia (chemotherapy drug) and Piroxicam (nonsteroidal anti-inflammatory drug) 7 weeks ago and for almost that entire time, his appetite has been off and eating a struggle, as evidenced by his significant weight loss.  Given the increase in size of the one tumor, Griffin's oncology team and I agreed that the Palladia doesn't seem to be having a positive impact, and with the quality of life issues around not eating, it is not worth keeping Griffin on that protocol.  We are also discontinuing the Piroxicam on the chance that it is upsetting his gastrointestinal tract.  Griffin did well on a different NSAID, Galliprant, and we will consider restarting that in the future.  For now, Griffin's body is going to have a rest from drugs for about 2 weeks, at which point he will return to AMC to restart Doxorubicin (IV chemotherapy).  Griffin previously did 2 rounds of Doxorubicin, which shrank 2 tumors but a third one developed in that time, which is why we paused the to allow for the administration of the Yale canine cancer trial vaccine.  Now that Griffin has received both doses of the vaccine, we are optimistic that restarting Doxorubicin will have a positive impact and if history repeats, Griffin will sail through the IV chemotherapy treatments.  While I was hoping for more positive results of his chest x-rays, I remain grateful that Griffin is doing well overall, that his disease spread is relatively stable, and that we have options to pursue.  To celebrate ending meds that messed with his appetite (and to jump start his necessary weight gain), Griffin devoured not one, but two double cheeseburgers from McDonald's after his appointment!
When I joined the Tripawds community, I became part of a group of 9 families whose pups underwent amputation surgery in April.  Jake, Ziva, Aspen, and Griffin continue to do well, but our hearts have been broken by the losses of our friends Franklin, Holly, Finn, Oakley, and Arktik.
Finn's mom, Casey, and I would often check in via private messages, and she was such a tremendous support to me when Griffin's first chest x-rays revealed the growth of lung tumors.  Finn's recovery was difficult, but Casey left no stone unturned, including acupuncture, the Yale vaccine, and supplements (the remainder of which she sent to me for Griffin's use).  I learned about the Yale trial from Casey and the information she shared helped so many others.  Finn was almost 7 years old when he passed on July 20th.  While they never met in person, I know the little boy born two weeks ago is being watched over by his big brother, Finn.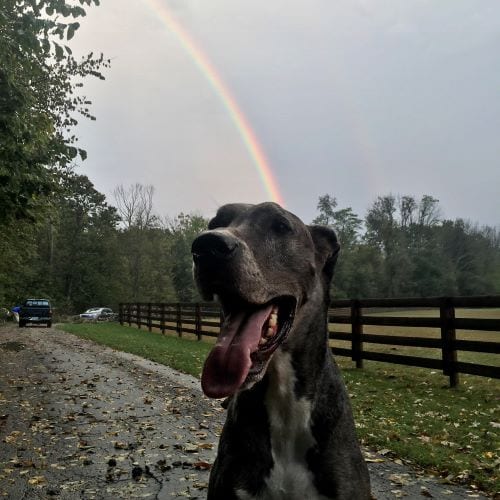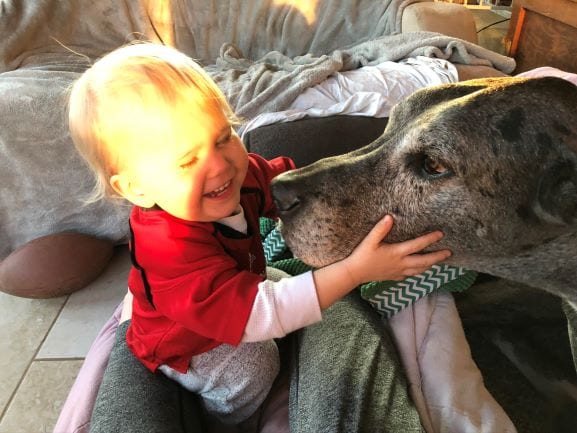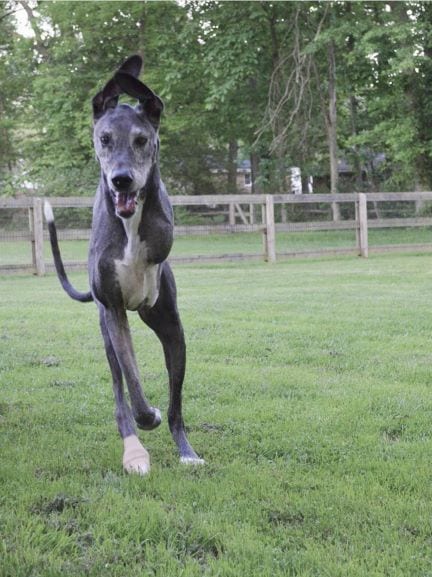 Arktik's mom, Patricia, and I called our boys the Tripawd Twins.  Arktik's surgery was just one week after Griffin's for the same limb and the same type of cancer, they were the same size, and almost the same age.  Arktik's recovery was pretty smooth and he was quickly back enjoying hikes through the woods and a vacation on the beach.  A mouth abscess turned out to be a metastasis of the osteosarcoma, and Arktik crossed the rainbow bridge on September 14th, just a few weeks shy of his 11th birthday.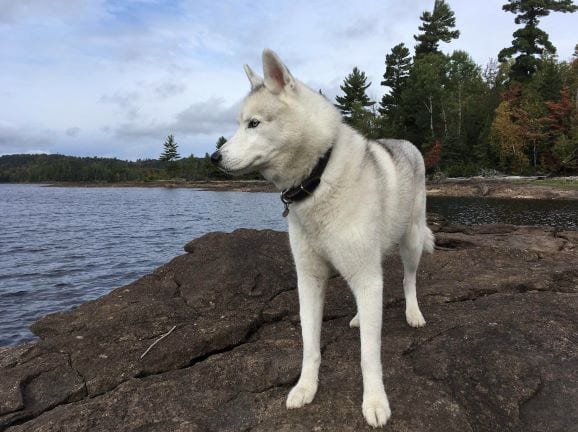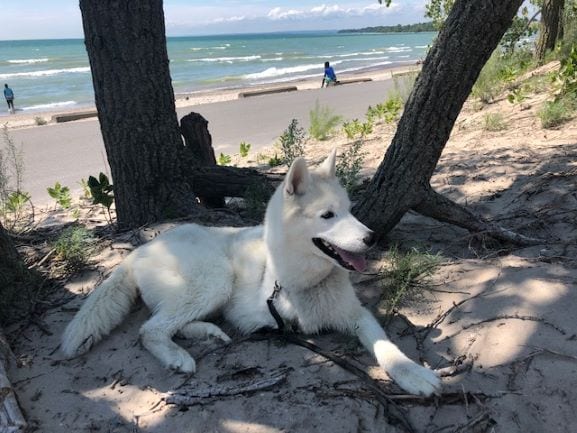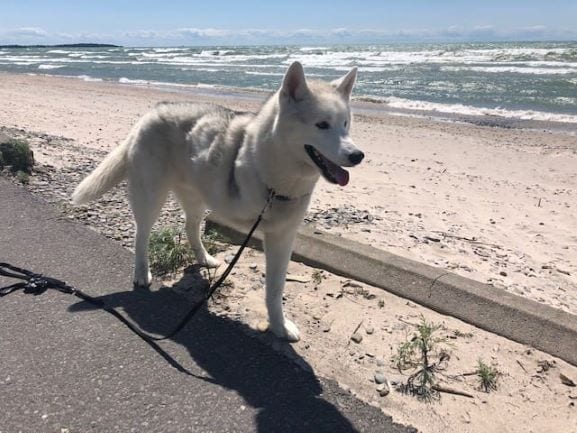 In the midst of their heartaches, Casey and Patricia have continued to cheer for Griffin and support our journey.  Please join me in celebrating the lives of these beloved pups and send healing thoughts to their families who so desperately miss them. 
xoxo Stacy