In my last post, I shared how much Griffin enjoyed visiting my Dad and Donna, and swimming in the pool!  We also spent some time with Jody and her girls, Bethany and Shayna.  We went for a walk in Belmont Lake State Park where Griffin checked out a few swans!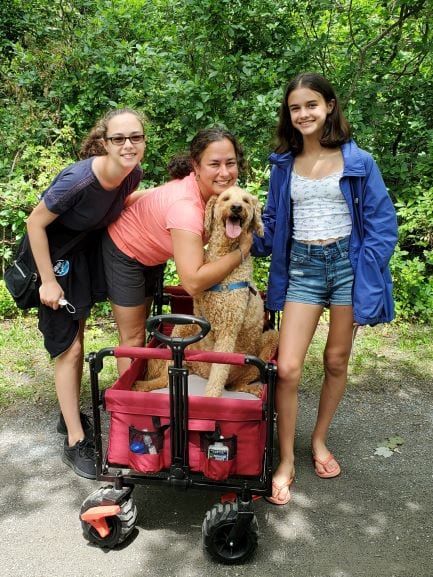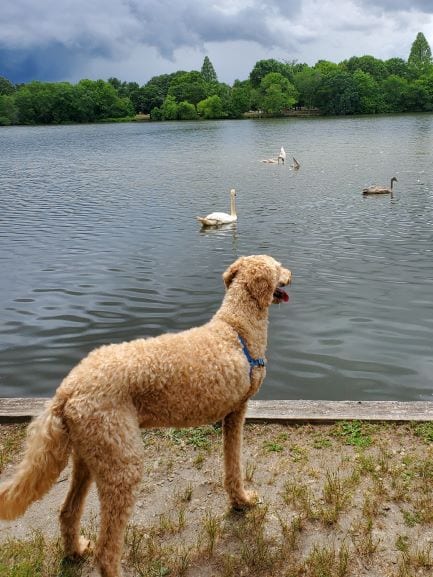 While Griffin and I enjoy celebrating Independence Day, Griffin is not a fan of fireworks.  I purchase a special drug, Sileo, each year which helps to desensitize Griffin to the noise of the fireworks without sedating him.  This year, however, our neighborhood has been rocked by fireworks every night for the past month (sometimes until 3am!), and so while Griffin is still not a fan of fireworks, he has become somewhat desensitized to them, with a lot less shaking, panting, and drooling than in previous years.  We went for a long walk this morning to enjoy the park and show off Griffin's festive collar.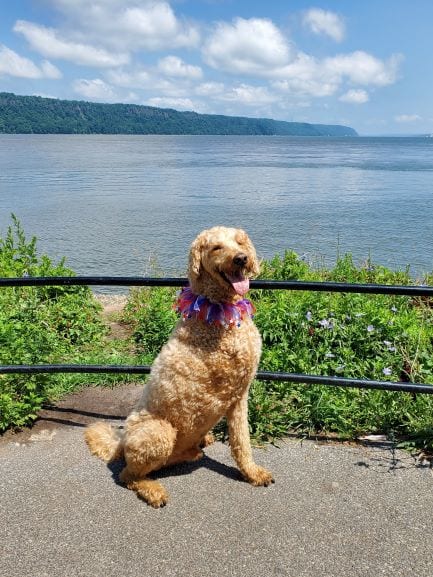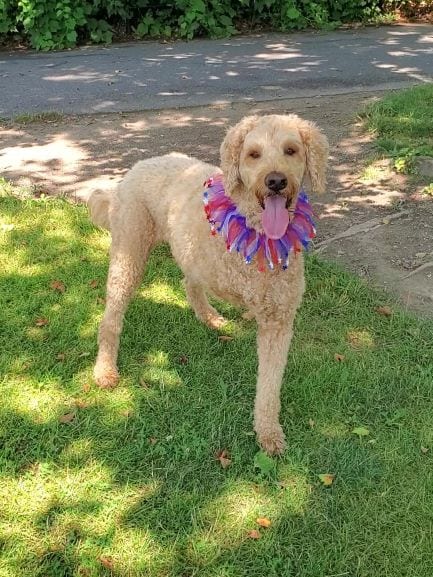 From our little family to yours, may this Independence Day sparkle with good times!  Stay safe!  xoxo Stacy
And enjoy this moment of Hudson River zen!