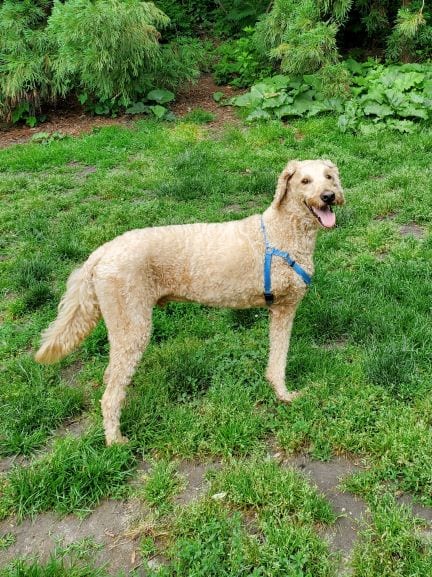 Griffin had his third round of chemotherapy on Friday and again, thankfully, does not seem to have suffered any side effects.  He was a little tired that day, but his appetite remained normal and he bounced back with energy yesterday.  I've started taking the wagon on our morning walks to make sure that Griffin is not overdoing it.  We start with Griffin walking and me pushing the wagon – a bit of a logistical challenge.  Once we arrive at the park, we go back and forth with Griffin riding for a bit and walking for a bit, with a little fetch thrown in, but then he rides back the whole way from the end of the park.  Griffin recently learned he could sit up while I was pushing the wagon (he's never been one to sit up while riding in the car, either), and that has pretty much been his preferred vantage point since then.  Griffin's new snuffle mat arrived yesterday and the first test drive was a success (see videos below).  I think it's a bit difficult for him to sniff out the treats from a standing position because his legs are so long, but he figured out that he could also find them from a laying position, too!  Overall, it's been a good week and we are looking forward to Griffin's next rehab appointment (yay for a trip to New Jersey!) on Friday.
Stay safe and wear a mask!  xoxo Stacy
Griffin hanging out at the park and enjoying the river view!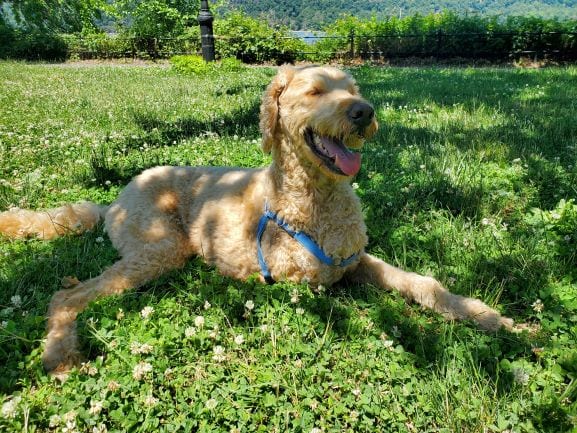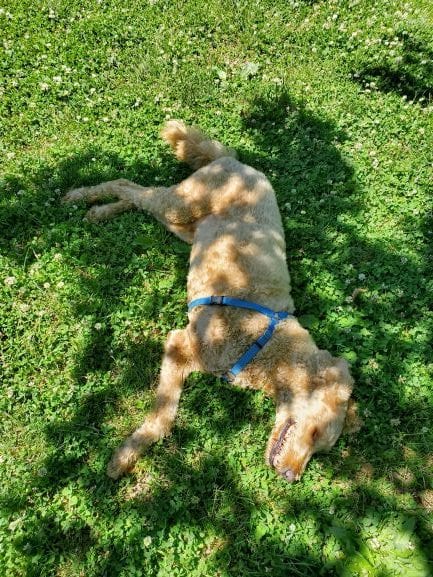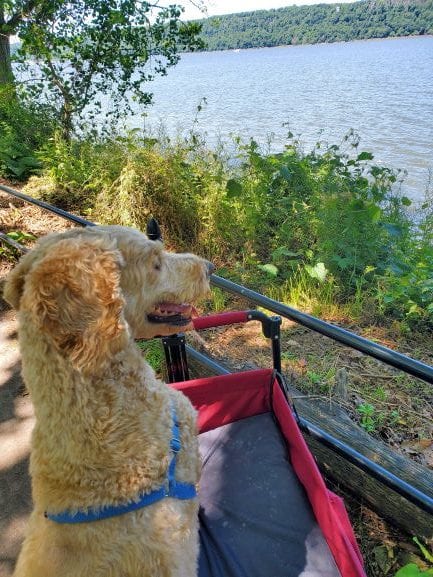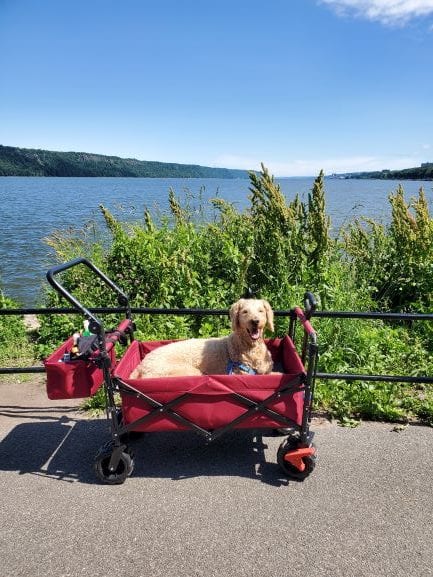 Griffin getting twisty while doing nightly passive range of motion exercises and then taking a snooze with his favorite toy, Eagle!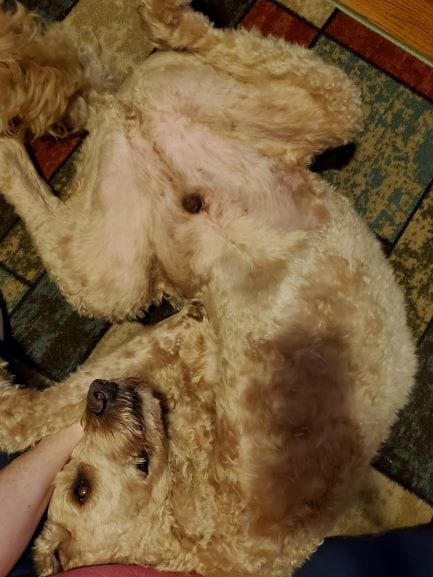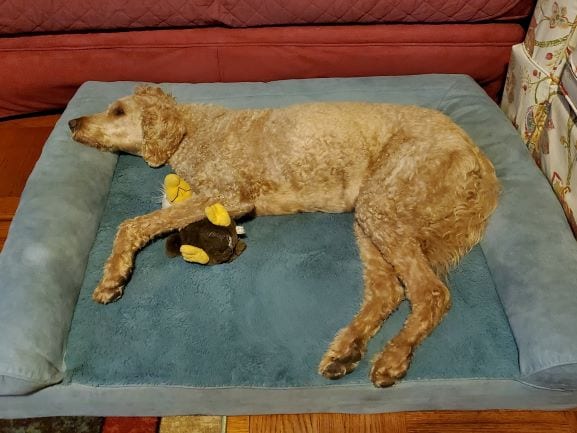 Griffin enjoys the view from a sitting position in his chariot where he saw people jet skiing in the river!
Griffin checking out his new snuffle mat.  I hope these nose work activities will help keep him entertained and mentally challenged!